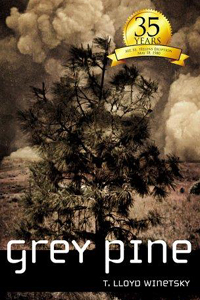 ISBN: 978-1-942428-40-4
$16.97 in paperback

Click here!
Book I: Grey Pine
In 1980, a six-inch ash fall from the Mount Saint Helen's volcanic eruption complicates the life of a junior-high science teacher already struggling with his alcoholic father and suicidal depression.
"One hell of a tale, skillfully told—a brilliant debut novel."
~ Carl Kleinschmitt, writer for M*A*S*H, Dick Van Dyke, The Odd Couple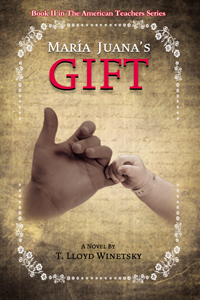 ISBN: 978-1-942428-23-7
$16.97 in paperback

Click here!
Book II: Maria Juana's Gift
During the 1976 Bicentennial, two bilingual teachers attempt to save their newborn child as they are forced into conflict with a small hospital on the U.S./Mexico border.

"For many the greatest gift of the book will be the appreciation for life and everything that goes along with that. Written in a way that will entertain readers as well as give some powerful lessons along the way, Maria Juana's Gift is a real literary treat"
~ Cyrus Webb, Blog Talk Radio host, and author of Words I Choose to Live By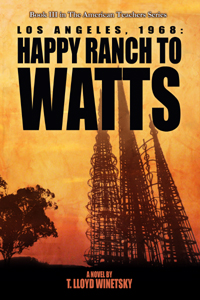 ISBN: 978-1-940222-37-0
$16.97 in paperback

Click here!
Book III: Los Angeles, 1968: Happy Ranch to Watts
An inexperienced and directionless young white man is hired to teach in Watts during the volatile spring when Dr. King and Bobby Kennedy are assassinated.

"Terry L. Winetsky is an author who knows how to craft a story and pull the audience in with true-to-life issues and complicated characters who command attention."
~ GoodbooksToday.com Reviews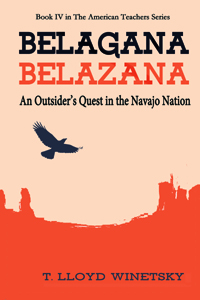 ISBN: 978-1-68313-068-0
$17.50 in paperback

Click here!
Book IV: Belagana - Belazana
When a middle-aged, divorced English teacher finds himself assigned as a counselor and PE teacher in a small Navajo town, he and his assistant struggle with bureaucracy, cultural friction, and natural forces in order to best serve their students.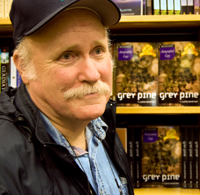 Born and raised in Los Angeles, Terry Winetsky has been an educator for more than four decades. After a stint in the Peace Corps, his first teaching post was in South-Central L.A.—six classes of low-income seventh-graders. It was the spring of 1968, when Martin Luther King was assassinated. Those experiences were germane to both the setting and conflicts of his historical novel, Los Angeles, 1968, Happy Ranch to Watts, which is Book III in the American Teachers Series. (2014- Pen-L publishing).
After returning to college for his certification, Winetsky taught English and Spanish to students of all ages in the Southwest and Northwest. Before retiring in 1998, he was a Bilingual/Migrant Education specialist in Yakima, Washington, where he is now a part-time volunteer for La Casa Hogar, tutoring adult farmworkers.
Pen-L has also republished his previous stand-alone novels, Grey Pine and Marìa Juana's Gift, which are now the first two books in the American Teachers Series. More information on those novels can be found at Winetsky's website below.
Winetsky's fourth novel, Belagana-Belazana (Book IV in the American Teachers Series), published by Pen-L in January of 2017, takes place in the Navajo Nation, where he and his spouse taught for five years.
Terry lives near Yakima with his wife of forty-seven years, Kathleen, an Early Childhood Special Education teacher.
Contact him at tlloydw45@msn.com.