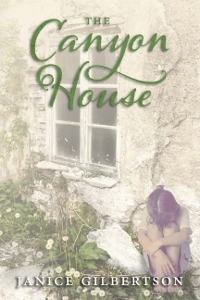 ISBN: 978-1-68313-002-4
252 pages

$15.97 softcover

$4.97 in Kindle




Find Janice at
Facebook,
www.JaniceGilbertsonWriter.com,
or e-mail her at
kiger@onemain.com.
The Canyon House

by Janice Gilbertson
Even the most beautiful summer
can turn dark and cold in a moment.
For nine-year-old tomboy Poppy, moving to the wilderness of the canyon and the ramshackle house was a dream come true. Nature was her playground—she could let her imagination run wild. Poppy thought starting a new school in the fall would be the worst thing to ever happen.
But as the temperature dropped and the dark clouds rolled over the canyon walls, she couldn't have foreseen the secrets that should have been shared or the life-and-death events that would unfold—and how they would dramatically change her life forever.

Will Poppy be strong enough to endure The Canyon House?



Praise for The Canyon House

"The characters in Janice Gilbertson's The Canyon House become a part of our lives. And the canyon walls, the oaks along the creek bed, the dust and then the rain—we can see, hear and smell them. This story will hook you early on, the tension like a taut strand of barbed wire. And then, the quintessential Gilbertson surprise."
~ Ken Rodgers, award-winning author, teacher, and filmmaker

"Gilbertson's artful writing almost reaches out from the page and grabs her readers' attention like a dust-devil twisting across a sun-baked New Mexico plain. In her first novel, Summer of '58, the author loads her readers into a beat up Oldsmobile, and off they go, riding along on a rambling journey down the rodeo trail of the 1950s with pre-teen Angela and Lanny Ray, her 'much too young to feel this damned old' bronc-ridin' father.

"The Canyon House takes us down a different, yet somehow familiar, dirt road as it wends its way up a dry and dusty canyon to finally alight upon another lonely young girl dealing with the troubled dynamics within her family. Meanwhile, she discovers beloved friends camping 'down-creek' from her isolated home with their angry and possibly abusive father. Janice Gilbertson's stories always include the rugged, authentic grit of the droughty, cattle-ranching West where she has always lived. She draws upon that experience to weave tales that find permanent homes within our psyches and memory. She is my favorite contemporary author and I can't wait for whatever comes next from her pensive heart."
~ Virginia Bennett, author of In the Company of Horses and Cowgirl Poetry: 100 Years of Ridin' and Rhymin'
"Gilbertson continues to craft works with engaging characters and situations. Readers effortlessly step into her richly created worlds and stories linger long after the book is closed. The Canyon House, like Summer of '58, will be enjoyed by all readers who appreciate a story well told."
~ Margo Metegrano, director of the Center for Cowboy and Western Poetry


Books by
Janice Gilbertson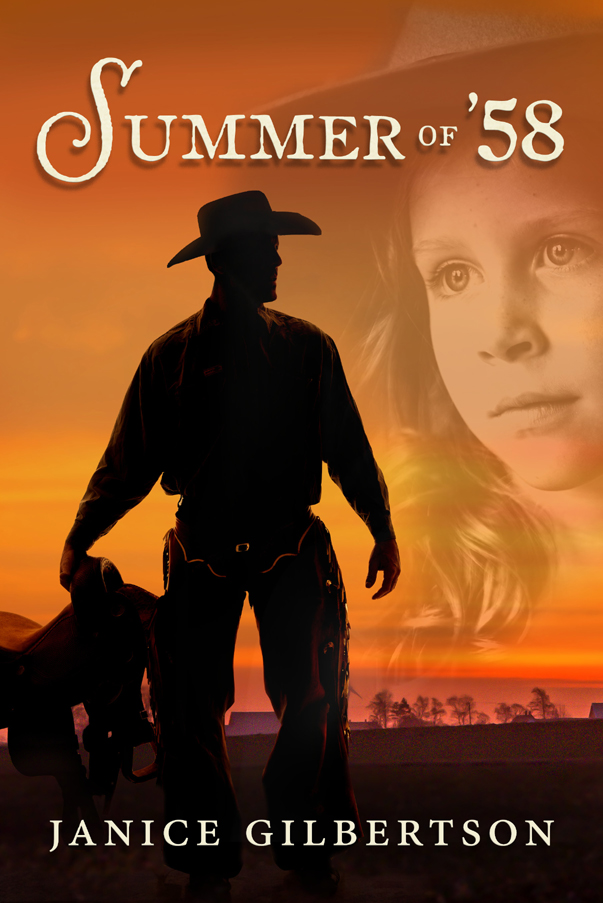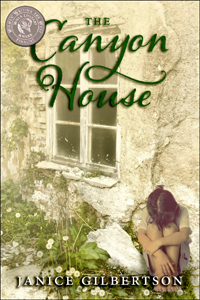 ---
Janice Gilbertson hails from the Santa Lucia Mountains in western California where she lives with her husband and an assortment of critters. Only one or two crow-flown miles to the west lies the ranch where she was raised. Growing up in the '50s, a shy little girl with two older brothers, Janice learned how to entertain herself and developed a grand imagination. She was a conjurer of characters long before she began to put them on paper. Her love for all things Western, including the ranching lifestyle and eventually cowboy and Western poetry and story writing, have strongly influenced the novels Summer Of '58, The Canyon House, and The Dark Side of Gibson Road .