The Best of Frontier Tales
~ Volume 5 ~

2013 – 2014
with stories by
Greg Camp

C. F. Eckhardt

Jesse J. Elliott

Donald Emigh

Jane Hale

Mitch Hale

RLB Hartmann

Gary Ives

Mike Koch

Lucia St. Clair Robson

Chad Strong

Kim Mary Trotto

Willy Whiskers
Join us in a celebration of the qualities that made the West wild and wooly!
A fun read, with tales that showcase the best talents of men and women writing the West today.
Thirteen stories gleaned from the fifth year of Frontier Tales ezine's publication. Twelve voted Readers Choice and the thirteenth chosen by the editor.
Pick up one of these beauties—or get the entire collection—and enjoy some fine stories whenever and wherever you want. Like to take something when you're on vacation? These fill the bill. Just click on the cover to go to that book's order page.
Get all The Best of Frontier Tales anthologies!

Single copies $14.95 each plus FREE shipping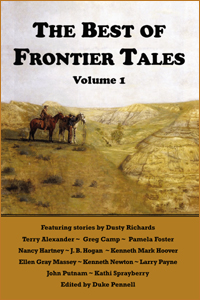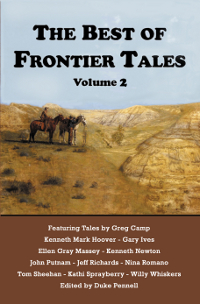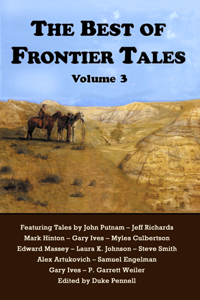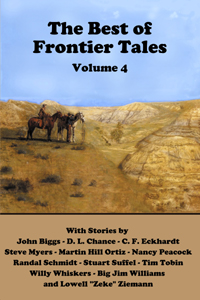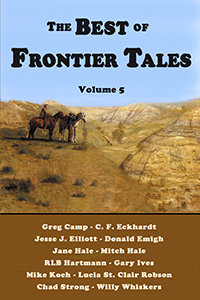 Special!
Get all 5 volumes for only $59.95
includes Free Shipping
Click Here!


---
Since 2009, Frontier Tales has published short stories each month that deal with the raw edge, where civilization crashes into the frontier. That clash is where the action is, and that's what so many of us love to read about. Sit back in your chair and make a visit to the Old West with us.

Read—Vote—Tell a Friend!
Copyright © 2011–2023. Pen-L Publishing. All rights reserved.