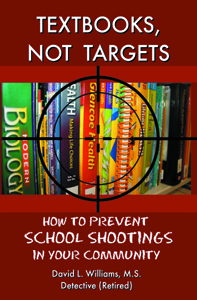 ISBN: 978-1-68313-153-3

$14.97 in softcover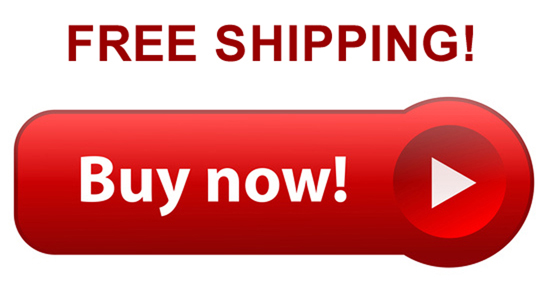 $7.97 in Kindle

Also by
David L. Williams
Connect with David

www.ShieldwallConsulting.com/
Textbooks, Not Targets:

How to Prevent School Shootings
in Your Community
by David L. Williams
Schools should be places of learning and safety, not shooting galleries. We all want this, yet too often parents, teachers, and faculty don't know what can be done to keep children safe from gun violence.
David L. Williams, a retired police detective, school resource officer, and paramedic offers a blueprint for change. In Textbooks, Not Targets, learn Why Children Kill, Warning Signs of Impending Danger, Quick-Launch Action Plans, Long-Term Prevention Programs, and much more. The objective is simple: Keep our kids safe . . . and make them FEEL safe, because a child or adolescent who feels safe is more likely to learn, socialize, and thrive.
This book is not a pie-in-the-sky wish list of how people ought to be. It is a genuine, practical How-To manual based on extensive research and years of experience dealing effectively with daily threats and acts of violence. Now is the time for action, and we simply can't wait on elected leaders to "fix" it for us. It's up to each of us—parents, police officers, teachers, students, and faculty members—to take the steps necessary to finally end the nightmare of school shootings.
Now is the time.
Praise for Textbooks, Not Targets

All stakeholders should read this. Thank you for putting together such a comprehensive piece! Very well written!
– Bill Jones

Start by giving a copy of this book to every member of your school board. This book is written by someone whose only agenda is to make our schools safer. D.L. Williams is a retired detective who has been in the schools and has experience with promoting a culture of respect and safety as well as averting disasters. Parents, teachers and all school employees should read this book which is about well-researched, practical and proven ways to decrease school violence by someone who has been there.
– K Paulson

Outstanding read. This is one of the best and most insightful books I've read in some time now. This book should be required reading for every person holding a school administrative position.
– Crystal King

This book is a must-read for for anyone concerned about school safety! It is well resourced and full of common sense advice for parents, teachers, police and others.
– Tammy Cox, LMSW, Certified Parent Educator and Trainer

Textbooks, Not Targets offers a holistic approach to school shootings from a former school resource officer. There are no simple answers, but rather a variety of solutions that will together increase school safety.
– Calvin A. Chimene, author and educator
---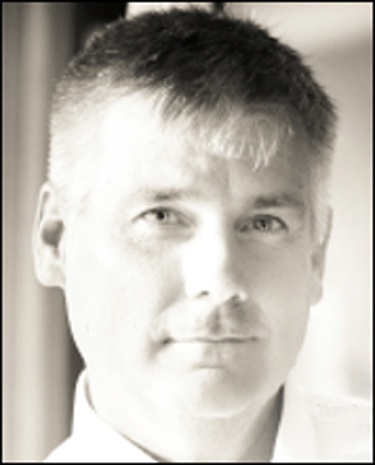 David Williams is a retired thirty-year public safety veteran with assignments in Austin, TX and Fayetteville, AR having included patrol in high-crime areas, helicopter rescue/medivac, and violent crimes investigations. He was instrumental in the implementation of Austin's Special Operations Division and of Fayetteville's Crisis Intervention Team and its Special Investigations Division. The Fraternal Order of Police, Rotary International, the Arkansas Psychiatric Society, and the American Legion have all honored Williams for his work with families and children in crisis, and he recently received the "Visionary Voice Award" from the National Coalition Against Sexual Assault. He now speaks and teaches nationally on subject areas including Domestic Violence and Sexual Assault Investigations, Title IX Investigations, Workplace Violence Mitigation, and Domestic Violence Response Teams for businesses.
Copyright © 2011–2023. Pen-L Publishing. All rights reserved.