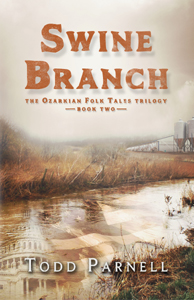 ISBN: 978-1-68313-045-1
253 pages

$15.97 softcover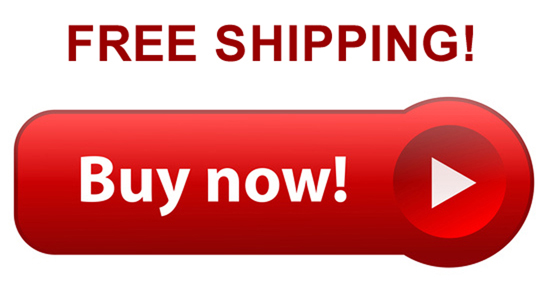 $4.97 in Kindle

Connect with Todd
Swine Branch
~ Book 2 in the Ozarkian Folk Tales Trilogy ~
by Todd Parnell
Who knows what lurks in the deep, dark corners of the Ozarks?
The residents of Hardlyville! And what do a local environmental disaster of unprecedented proportions, a series of ghastly murders, corrupt state politics, a bedouin shivaree, crooked investment bankers, and Noodler's Anonymous have in common? Skunk Creek!
For Sheriff Sephus Adonis, congressman Pierce Arrow, and his true love Lettie Jones, justice is no longer an intellectual concept . . . it's a matter of life and death. From Hardlyville city hall to Washington, DC's halls of government, to the international stage, resilient Hardlyvillains wage a fierce battle to protect their precious waters and way of life. Hilarity abounds in their madcap and unorthodox rush to remain alive . . . and relevant.
Swine Branch is rowdy, irreverent, insightful, and grounded in Ozarks waters and history. It confronts and entertains amidst some of the most vexing questions of our times. A worthy follow-up to Skunk Creek.
Praise for Swine Branch

"Swine Branch is a colorful Ozarkian tale of murder, mystery, politics, history, and adventure. Chapters weave a series of incredible stories with colorful characters who keep you reading for more. It is a shadier side of the Ozarks with fantastic twists and turns from Hardlyville to Washington, DC to my own native Lebanon that makes any other roller coaster child's play."
– Rita Baron, architect and Drury University trustee

Praise for Skunk Creek, Book One in The Ozarkian Trilogy

"With his melding of magical realism in the front-porch-sittin' tall-tale tradition of the Ozarks, Todd Parnell weaves a story about the bigger-than-life citizens of Edenesque Hardleyville that is a Scheherazade tapestry involving a coven of cultists, corporate hog farmers, and, of course, murder."
– Fred Pfister, founder of The Ozarks Mountaineer

"It's a good ol' boy tellin' a long tall tale around a pristine creek campfire. It's a comedy of horrors. I really liked it!"
– Ken LeSure, author of Cold Feat

"Hardlyville. Where 'Dogpatch' meets 'Valley of the Dolls.'"
– Craig Endicott, retired editor, "Advertising Age"

"I'm so glad they're back! Another chockablock action-packed tale about these memorable characters. Money and murder, politics and power, sex and hijinks, big business that breeds damfool local eco-terrorists, Big Pork with more than one meaning. What else could a reader want? Hysterical hometown goings-on matched with all-too-realistic improbabilities ranging all the way to the White House. I love these stories about great goodness in a bona fide Ozarkian/Ozarks community up against multiple evils, some mystical, some altogether too real. Do we care about/Will we save our clear and sparkling natural waterways, or not? It's fun, funny, rowdy and bawdy, and at the same time perfectly and importantly serious. A really really good read!"
– Jane Brite, New York, NY
Books by
Todd Parnell
The Ozarkian Folk Tales Trilogy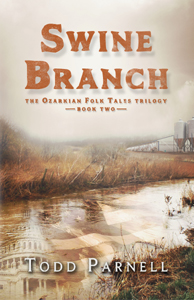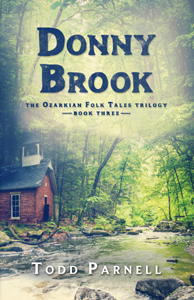 The Children of the Creek Trilogy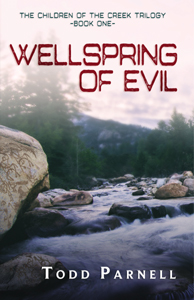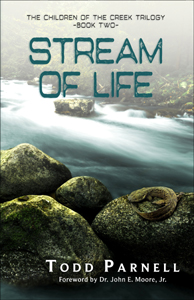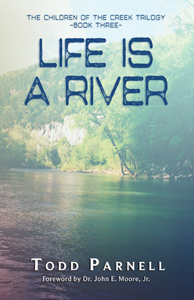 ---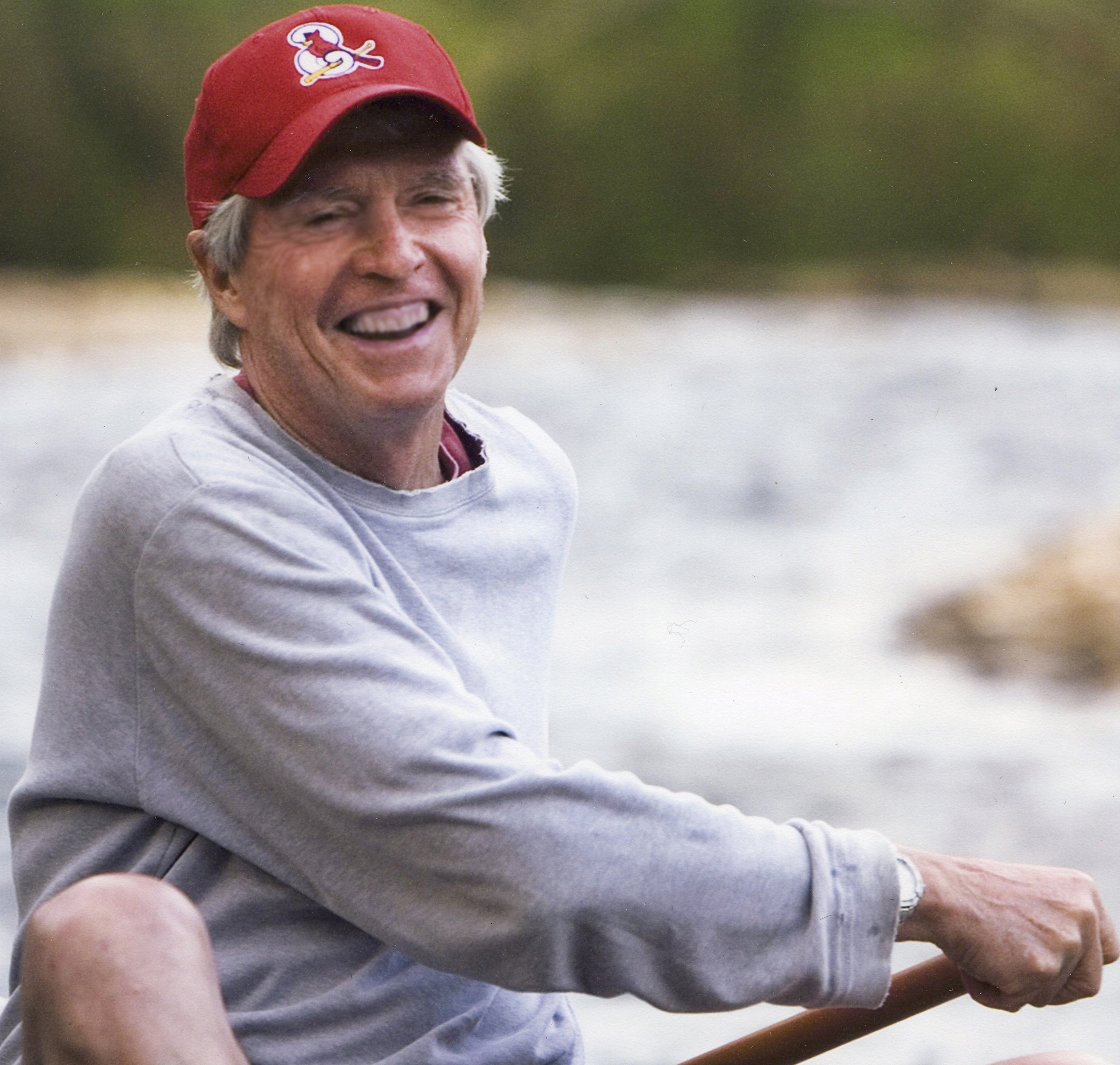 Todd Parnell began writing non-fiction during his years as a banker and educator, including published books The Buffalo, Ben, and Me; Mom at War; and Postcards from Branson. He is an award-winning author inducted into the Missouri Writers Hall of Fame in 2012. He tried his hand at fiction upon retiring as president of Drury University and hasn't stopped writing since, completing the Ozarkian Folk Tales Trilogy, published by Pen-L Publishing, and is hard at work on a second trilogy, Children of the Creek. In his own words, "I've had great fun writing about the Ozarks and tackling important contemporary issues in that rich and captivating context!"
Parnell is a civic leader, environmental advocate, co-founder of the Upper White River Basin Foundation, and retired CEO of THE BANK in Springfield. He recently completed his term as Chairman of the Missouri Clean Water Commission. He holds masters degrees in Business from Dartmouth University and History from Missouri State University, and is a graduate of Drury University.
Born in Branson, Missouri, Todd is a sixth-generation Ozarker. He resides with Betty, his wife of forty years, in Springfield and is blessed with four children and five grandchildren. So far.
Copyright © 2011–2023. Pen-L Publishing. All rights reserved.