ISBN: 978-1-942428-42-8
266 pages

$15.97 in softcover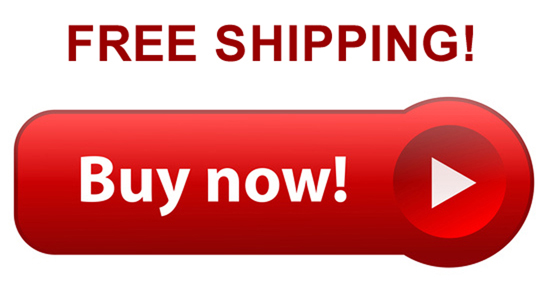 $4.97 in Kindle

/


Connect with Todd
Skunk Creek
~ Book 1 in the Ozarkian Folk Tales Trilogy ~
by Todd Parnell
Who knows what lurks in the deep, dark corners of the Ozarks?
A gruesome murder on the banks of Skunk Creek leads to a mystery and a rollicking adventure story. Populated by the crusading editor of a small town newspaper, an oversized Sheriff, a lovable band of merry misfits, and an evil cult, an Ozarks village is steeped in beauty, tragedy, love, and lust.
Hardlyville and her colorful, unforgettable Hardlyvillains bring laughter, tears, and celebration of life at every turn as they seek to prevail over natural and unnatural threats to their way of life.
Warning: Do not read if you blush or tire easily. Skunk Creek grabs readers from page one and rushes on through each disaster and fiasco. In the end, love of place and people carry the day to an unlikely conclusion.
Skunk Creek is rowdy, ribald, insightful, and grounded in Ozarks waters and history. It confronts and entertains amidst the vexing questions of our times.
Praise for Skunk Creek

"Amazing! What an imagination and natural storytelling ability."
– Karen Foss, retired anchor, KSDK, St. Louis

"A wonderful chockablock story, a memorable group of richly drawn characters and community, and a whopping good tale with a passel of good stories running throughout. Just when I thought I was headed to a finale, there was another twist! Absolutely, positively, just terrific. I didn't want to put it down!"
– Jane Brite, New York, NY

"Skunk Creek is a brilliant read, full of vivid imagery, zany situations and memorable characters who come to life through Todd Parnell's delightfully pungent prose. It takes you on a breathtaking ride through the hills and hollers of the Ozarks. That's a trip well worth taking."
– Dr. Charles Taylor, Professor of Communication, Drury University

"With his melding of magic realism in the front-porch-sittin' tall-tale tradition of the Ozarks, Todd Parnell weaves a story about the bigger-than-life citizens of Edenesque Hardleyville that is a Scheherazade tapestry involving a coven of cultists, corporate hog farmers, and, of course, murder."
– Fred Pfister, former editor of The Ozarks Mountaineer, Branson, MO

"Skunk Creek takes the reader on a rollicking, wild fantasy/adventure through the dark side of paradise—from murder to worse, from occult mysticism to pig farm politics. It is not without charm but never seeks to be charming—squarely in the tradition of Ozark folk tales . . . Take a deep breath before you start. This book will not be well reviewed (but might be widely read) by the church ladies."
– Tom Parker, artist


Books by
Todd Parnell
The Ozarkian Folk Tales Trilogy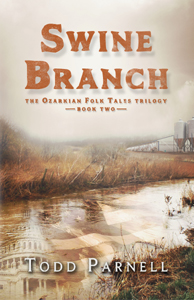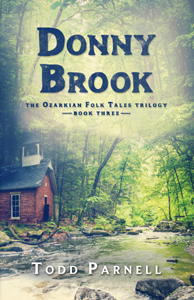 The Children of the Creek Trilogy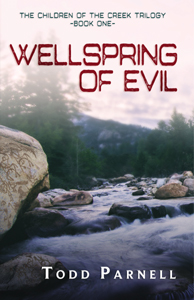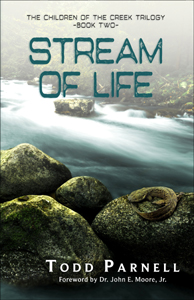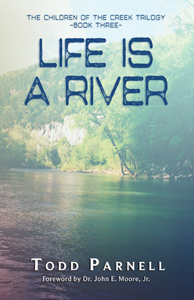 ---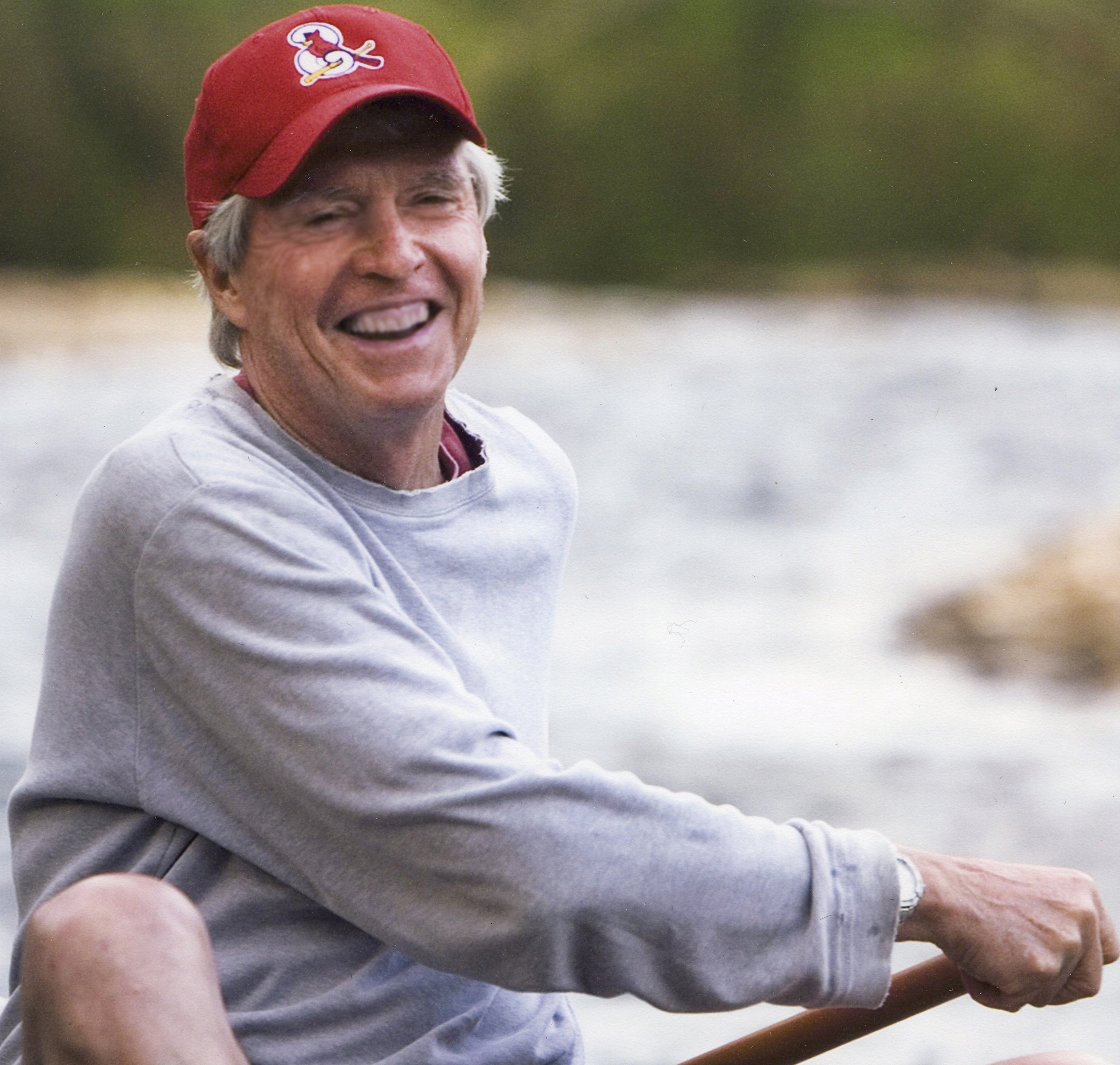 Todd Parnell began writing non-fiction during his years as a banker and educator, including published books The Buffalo, Ben, and Me; Mom at War; and Postcards from Branson. He is an award-winning author inducted into the Missouri Writers Hall of Fame in 2012. He tried his hand at fiction upon retiring as president of Drury University and hasn't stopped writing since, completing the Ozarkian Folk Tales Trilogy, published by Pen-L Publishing, and is hard at work on a second trilogy, Children of the Creek. In his own words, "I've had great fun writing about the Ozarks and tackling important contemporary issues in that rich and captivating context!"
Parnell is a civic leader, environmental advocate, co-founder of the Upper White River Basin Foundation, and retired CEO of THE BANK in Springfield. He recently completed his term as Chairman of the Missouri Clean Water Commission. He holds masters degrees in Business from Dartmouth University and History from Missouri State University, and is a graduate of Drury University.
Born in Branson, Missouri, Todd is a sixth-generation Ozarker. He resides with Betty, his wife of forty years, in Springfield and is blessed with four children and five grandchildren. So far.
Copyright © 2011–2023. Pen-L Publishing. All rights reserved.