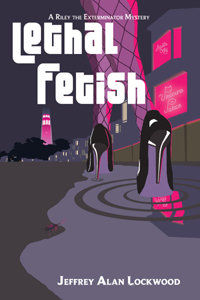 ISBN: 978-1-68313-190-8
306 pages

$15.97 in softcover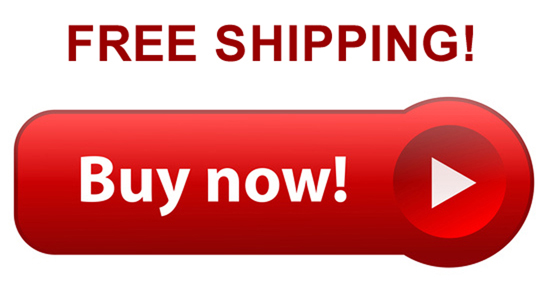 $5.97 in Kindle

Also by
Jeffrey Alan Lockwood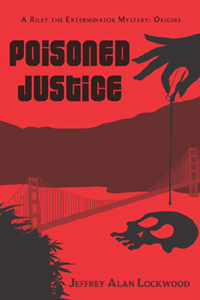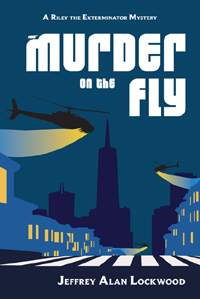 Find Jeffrey at:
Website: JeffreyLockwoodAuthor.com
Email: Lockwood@uwyo.edu.
Lethal Fetish
~ A Riley the Exterminator Mystery ~
by Jeffrey Alan Lockwood
What is "normal" in San Francisco?
In 1982, sexual experimentation was common.
But naked corpses wearing flea collars?
Riley the exterminator is thrust into the kinky corners of a city where the boundary between normalcy and deviancy is blurred-where sex is handcuffed to violence.
This ex-cop's journey begins at a deviant's death scene, which leads to a rich kid who finds depraved delight in his six-legged playmates. Following a twisted track through sex shops and vile videos, Riley is soon over his head in terms of the human mind. He joins forces with a brilliant, beautiful psychologist to track a chain of blackmail and extortion into the depths of the human psyche, where degradation is an aphrodisiac.
As Riley questions social norms, he has no doubt that he must work closely with people he finds repulsive—but oddly principled—to infiltrate a secret cell devoted to a bizarre fetish involving insects, which has been driven underground by a holier-than-thou district attorney. The group's charismatic leader is taking them toward grisly murder to consummate their deviant desires.

A gruesome climax is coming, unless Riley and his
trusted gang of misfits from Goat Hill Extermination
can achieve homicidus interruptus.
Praise for Lethal Fetish

"Follow CV Riley into the darkest, dankest corners of 1980s San Francisco and to the darkest, weirdest corners of human behavior. Riley fearlessly pokes around in places where the sun doesn't usually shine and where the creatures, both of the human and insect variety, are as startling as they are creepy. Lethal Fetish is a skin-tingling read."
~ Mark Stevens, author of The Allison Coil Mystery Series including The Melancholy Howl
---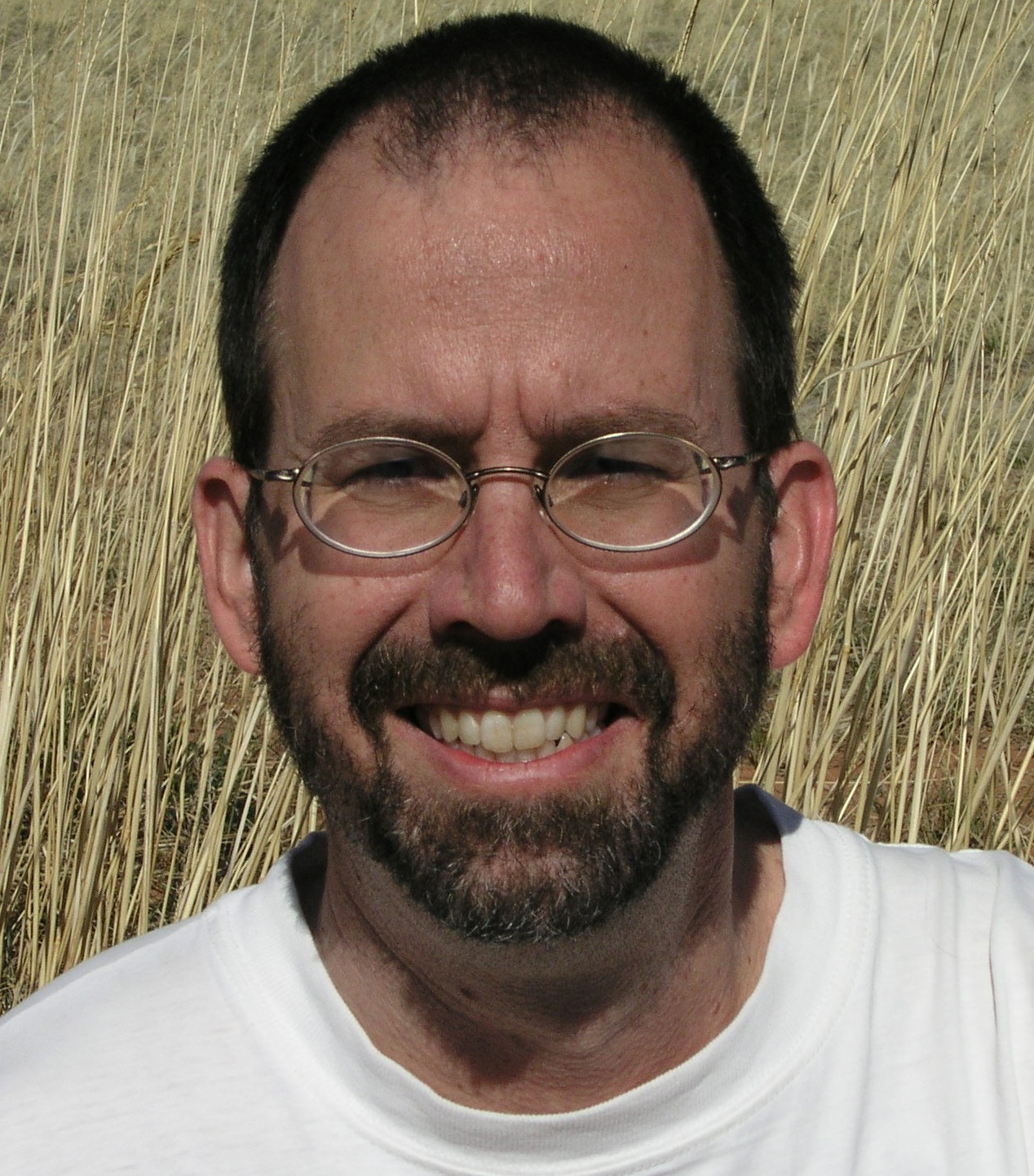 Jeffrey Lockwood is a most unusual fellow. He grew up in New Mexico and spent youthful afternoons enchanted by feeding grasshoppers to black widows in his backyard. This might account for both his scientific and literary affinities.
He earned a doctorate in entomology from Louisiana State University and worked for fifteen years as an insect ecologist at the University of Wyoming. He became a world-renowned assassin, developing a method for efficiently killing billions of insects (mostly pests but there's always the innocent bystander during a hit). This contact with death drew him into questions of justice, violence, and evil.
His career metamorphosed into an appointment in the department of philosophy and the program in creative writing at UW. Unable to escape his childhood, he's written several award-winning books about the devastation of the West by locust swarms, the use of insects to wage biological warfare, and the terror humans experience when six-legged creatures invade their lives.
Pondering the dark side of humanity led him to the realm of the murder mystery. These days, he explores how the anti-hero of crime noir sheds existentialist light on the human condition: In the end, there are no excuses—we are ultimately responsible for our actions.
Copyright © 2011–2023. Pen-L Publishing. All rights reserved.