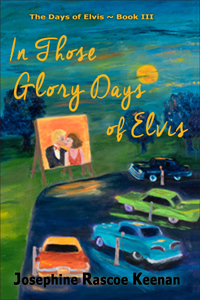 ISBN: 978-1-68313-170-0
244 pages

$29.95 hardcover
$15.97 in softcover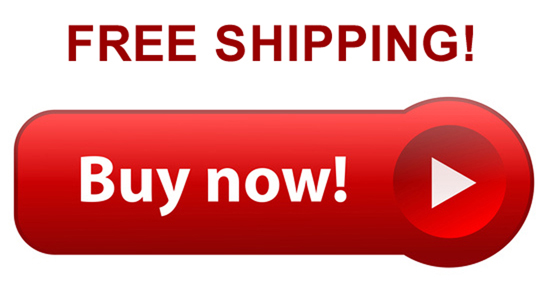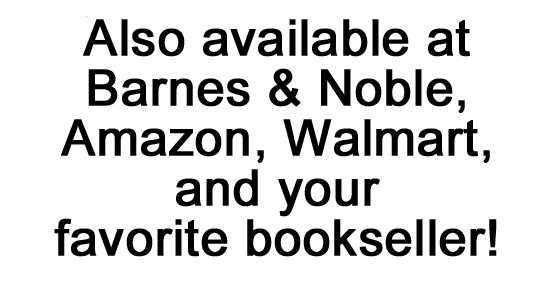 $4.97 in Kindle

Follow Josephine at

www.KeenanNovels.com

Facebook

Twitter

Instagram
In Those Glory Days of Elvis
~ The Days of Elvis Series, Book 3 ~
by Josephine Rascoe Keenan
What if you traded your identity and couldn't get it back?
Could you live your life as someone else?
After the shocking death of her mother, seventeen-year-old Julie Morgan discovers that she has also lost her home because of a risky identity swap. Designed to save her from shame and disgrace, the "perfect scheme" backfires, forcing her to masquerade as her lookalike, Carmen. Frightened and alone, Julie has no alternative but to seek refuge with her alcoholic father. Unlike the easy decision she made to attend an Elvis concert, she now faces a choice which, if wrong, could condemn her to a lifetime of sadness and loss.
This eagerly awaited third book in the Days of Elvis series puts you in the middle of Julie's harrowing struggle to reclaim her identity. She must find a way out of this dilemma, or lose herself forever, as well as the person she loves most in the world.

Praise for In Those Glory Days of Elvis

This is the strongest book in The Days of Elvis series so far, as the characters are well-developed and the focus on national events gives added weight to the small-town story. The underlying thread running through the engrossing narrative is power and the struggle against judgment and oppression. When Elvis, a wise fairy godfather at this point, tells Julie, "It's too bad the woman has to pay for the consequences of a natural thing between two people who love each other," he gets right to the heart of this tale.
A coming-of-age story that deftly demonstrates the potency of standing up for one's beliefs.
~ Kirkus Reviews


Don't miss the other books in the Days of Elvis series
by Josephine Keenan
The Days of Elvis Series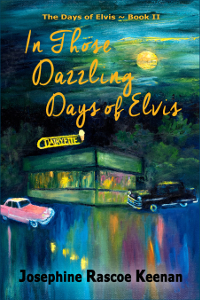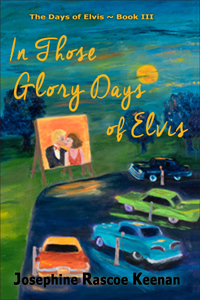 OR

Get all 3 for only $39.99 with FREE SHIPPING!


---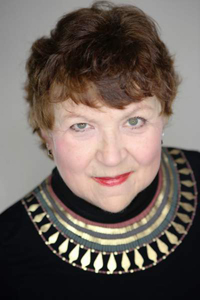 Josephine launched The Days of Elvis, her three-book series of YA novels, in 2016 with In Those First Bright Days of Elvis. Set in the Deep South in those unforgettable days when rock 'n' roll was born, it tells the story of Julie Morgan, a young teen girl struggling with the repercussions of a broken home. When she attends a concert by a new singer named Elvis Presley, the foundation of her world is shaken and her life begins to unravel.
In book II of the series, In Those Dazzling Days of Elvis, readers learn that a secret now rules Julie's life. Trapped by the consequences of a serious misstep, she faces the shame and rejection doled out to those who break the rigid social code of the 1950s. When she begins to have hope for the future, though, an unexpected twist of Fate intervenes, leaving Julie to flounder in the heap of rubble that was once her life.
The final book, In Those Glory Days of Elvis, resolves the dreadful situation created when Julie agreed to go along with a mind-boggling scheme. Heroically, she fights to restore her identity and find a way to keep the great love of her life.
Josephine has also had stories and poems published in Cricket magazine and in Modern Maturity. Her plays have been produced in regional theatres and one of them, The Center of the Universe, was chosen as a winner of Ensemble Theatre of Cincinnati's New Play Contest.
A member of the Society of Children's Book Writers and Illustrators, Josephine attended the Ohioana Library Book Festival as an author and panelist in 2017 and 2018. She enjoys speaking at salons and book clubs, and is available for book signings and classroom visits.
When not writing, Josephine enjoys oil painting—in fact, the cover art for her books is from her own paintings. She also enjoys square dancing and cooking Southern dishes, such as hot water cornbread, little lady peas, and grandma's champion peach cobbler.
Copyright © 2011–2023. Pen-L Publishing. All rights reserved.