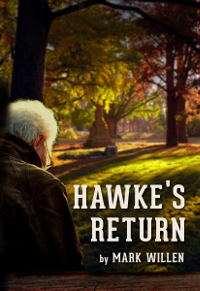 ISBN: 978-1-68313-111-3
360 pages

$15.97 in softcover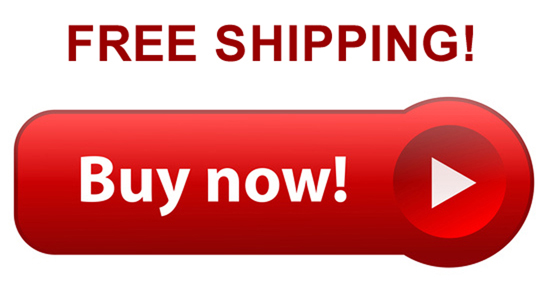 $3.97 in Kindle

Connect with Mark

www.MarkWillen.com

Facebook
Winner of the Maryland Writers' Association 2017 Best Book Award
Hawke's Return
by Mark Willen
It's his word against hers, and the stakes couldn't be higher.
When a teenager accuses a key official of a local charity of blackmailing her for sex—and then abruptly disappears—a mystery turns into a crisis, raising concerns about the girl's safety, the charity's survival, and the career and reputation of a man who says he is innocent.
Enter Jonas Hawke, retired lawyer and sage of Beacon Junction. Jonas has just agreed to oversee the charitable group, a friend's attempt to help Jonas move past his grief over the death of his wife. It's his job to uncover the facts and ensure that justice will be done.
Jonas is helped—and hindered—by the arrival of Dylan Walker and his eight-year-old son. Why a single dad has chosen to move to a small town in Vermont to start a new life is a mystery that tugs at Jonas, especially when Dylan develops an amorous interest in Jonas's married daughter.
Hawke's Return is the tale of a man groping his way back from the loss of his beloved soul mate, even as he struggles with an intractable dilemma.
Praise for Hawke's Return

"The characters in Hawke's Return are flawed and sometimes fragile, but their strength lies in their search for what they believe is the truth. An unassuming, character-driven novel that makes you think long after you have turned the last page.
~ Cindy Young-Turner, author of Thief of Hope

"The pleasure of Hawke's Return lies in the details of human interaction and in the author's restraint, which keeps life in this small town both more real and more civil than life as we see it . . . Beacon Junction is immune from madman Tweets and random mass murders. Instead, decent but faulty people struggle with ambiguity."
~ Gary Garth McCann, author of The Man Who Asked to Be Killed

"Mark Willen has the ability to create characters the reader cares about and surround them with interesting and complex story lines."
~ Sarah K, Amazon reader review

"This second in Willen's "Hawke" series is a winner. By the time you come to the conclusion, the main characters—Jonas, the semi-retired lawyer and patriarch of the family; Mary Louise, the buxom former call girl turned newspaper columnist; and Sally, Hawke's daughter, who runs the B&B in Vermont—have become your friends. New characters, Dylan and Max, a widower and his young son, bring a lot of interpersonal drama to a story that deals with the problem of sexual harassment."
~ Henry A. Zoob, author of A Lifetime of Genesis
Books by
Mark Willen
---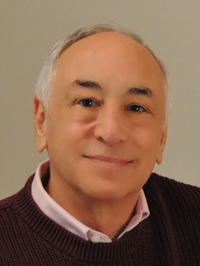 Mark Willen grew up and attended college in New England before embarking on a journalism career based in Washington. He has been a reporter, editor, producer, columnist, and blogger at The Voice of America, National Public Radio, Congressional Quarterly, Bloomberg News, and Kiplinger. He has published and broadcast hundreds of nonfiction articles from datelines as varied as New York, Concord, N.H., Moscow, Jerusalem, Cairo, Beijing, Tokyo, Buenos Aires, and Cape Town, South Africa.
Mark retired from full-time journalism in December 2010 to devote his energies to writing fiction. His short stories have been published in The Rusty Nail, Corner Club Press, and The Boiler Review. The Question Is Murder is his fourth novel.
Mark also leads a writer's workshop for teenagers, and serves as a volunteer tax preparer for elderly and low-income clients. He lives in Silver Spring, Maryland, with his wife, Janet.
Visit Mark's website at MarkWillen.com to learn more about him, to read his reviews of other mysteries and contemporary novels, and to sign up for his newsletter.
Copyright © 2011–2018. Pen-L Publishing. All rights reserved.