ISBN: 978-1-68313-102-1
207 pages

$24.97 in hardcover
$14.97 in softcover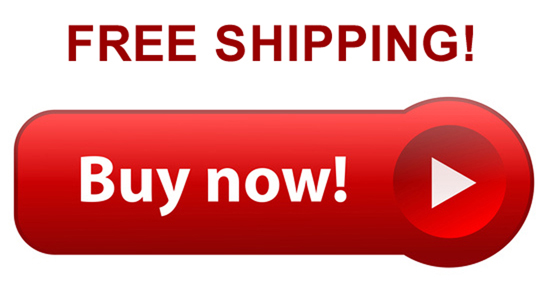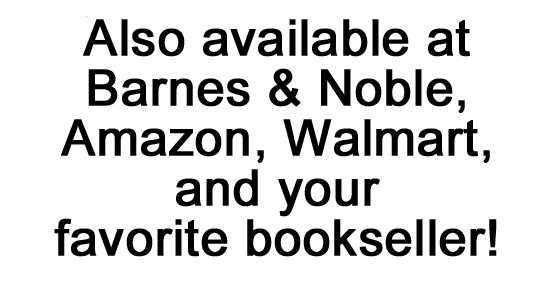 $14.95 in audiobook
$4.97 in Kindle

Connect with Anita
Closing Time
A true story of robbery and ruthless double murder that shook a small town
by Anita Paddock
best-selling author of Blind Rage
"Blood from two bullets fired at close range into the head of the man and two bullets into the head of the pretty girl with long, light-brown hair."
The Staton Slaughter is one of the saddest true-crime events of the 1980s, told by the best-selling author of Blind Rage.

Closing Time is the stunning story of good and evil colliding in the most tragic of ways, both for the victims and their loved ones left behind to re-live their horror.

Kenneth Staton was the well-respected owner of a jewelry store in Van Buren, Arkansas. Although crippled with rheumatoid arthritis and unable to walk without crutches, he had built his business through excellent watch repair work, fine quality jewelry sold at fair prices, and a dedication to his customers that surpassed all other merchants. He was the quintessential gentleman in all aspects of his life, and a beloved father.

Unknown to him, two men—a seasoned criminal with a propensity for violence and a younger man, handsome, but broke and with an obsessive thirst for alcohol—plotted to rob the jewelry store at closing time on September 10, 1980. The thugs had only met each other days before, and it was the younger one's first venture into armed robbery.

When Staton and his daughter Suzanne didn't show up for supper, his other two daughters became alarmed and went to the store. There they found the bodies of their father and youngest sister lying in pools of blood, gagged, hogtied, and shot twice in the head. Close to $100,000 dollars in diamonds and other jewelry had been stolen.

This senseless, bloody crime rocked the town of Van Buren and set its lawmen, sworn to find the killers, on a fiercely determined hunt that led from Rogers, Arkansas to Jacksonville, Florida, and all the way to Vancouver, Canada.
Seventeen years later, was justice served?
Praise for Closing Time
"Anita Paddock is the newest and strongest voice in true crime writing. Closing Time makes you feel as if you are there, seeing what happened, and feeling the terror and sorrow of those felled by these brutal crimes."
– Marla Cantrell, Editor of Do South Magazine and an Arkansas Art Council Fellow

"Anita Paddock delivers again. Closing Time reveals an unvarnished truth that will, at times, leave her readers breathless. Those familiar with her work will quickly conclude that Closing Time is a worthy successor to her previous best seller, Blind Rage. Get ready for some late nights because you won't be able to put this one down."
– Greg Shepard, author of Earthstains, the story of Matt and George Kimes who came of age in the Roaring Twenties with a string of sensational bank robberies.
Books by
Anita Paddock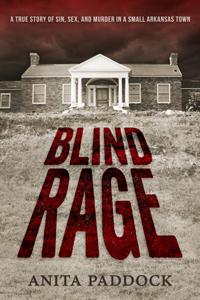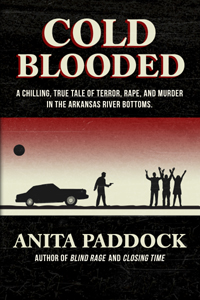 ---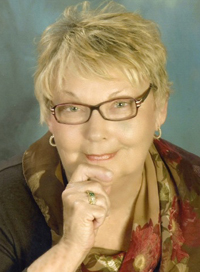 Anita Paddock grew up in Van Buren, Arkansas, and attended high school with Linda and Sam Hugh Park, the children of the publishers of The Press Argus newspaper. In May of 1981, Mrs. Ruie Park was found murdered in her beautiful home on top of Logtown Hill. Nearly everyone, including the local and state police thought the Park son, a drunken homosexual lawyer, committed the crime because he and his mother often argued about his sinful lifestyle. When Anita read about the case, she vowed to her husband, a Fort Smith attorney, that this was the book she would someday write. Some thirty-five years later, she came through on her vow with her account, Blind Rage. Next came Closing Time, where she brought the story of the father and daughter Staton murders to the written page, then Cold Blooded, a recounting of the execution-style murders of a police officer and two innocent civilians during what was called "the summer of blood."
Copyright © 2011–2018. Pen-L Publishing. All rights reserved.