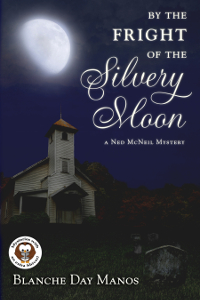 ISBN: 978-1-68313-099-4
181 pages

$14.97 in softcover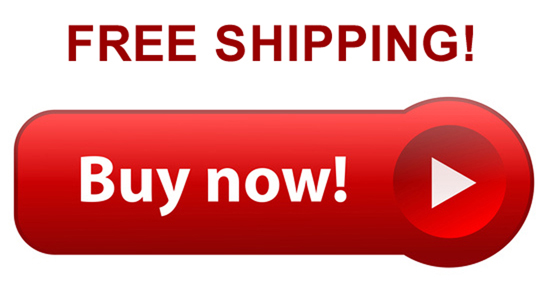 $4.97 in Kindle

Connect with Blanche

www.BlancheDayManos.com/

Facebook
By the Fright of the Silvery Moon
~ A Ned McNeil Mystery ~
by Blanche Day Manos
Is it Moonlight or is it Murder?
Ned McNeil is haunted by a nightmare that wakes her in the middle of the night, leaving her gasping for breath. A dog—or is it a wolf?—howling in her yard under the brilliant autumn moon sends chills down her spine. Is the moonlight and the fact that she is alone in Granger Mansion causing her imagination to work overtime?

Hidden by a dense fog, an unknown driver pursues Ned to the edge of a cliff, an innocent-appearing luncheon ends in violence, a neighbor drops dead for no apparent reason, and a hidden shooter waylays her in a deserted cemetery. Surely, these are not coincidences.

Every old house has a history and Ned thought she knew everything about Granger Mansion, but the house holds some deep secrets of its own. Those secrets very nearly cost Ned McNeil her life.

By the Fright of the Silvery Moon is a page turner; a cozy mystery with an extra shiver that just may keep you up at night, even when the moon isn't full!
Praise for By the Fright of the Silvery Moon
"Ned McNeil has gone back to the 'home place' and the great old house her uncle left her. While she settles into the community, renews old friendships, meets new people, and one loving guardian, she begins to realize that there are some members of the community that are not so welcoming. Blanche Manos weaves a suspenseful story with characters good and evil, which will keep you turning the pages. Her clear, fast-paced writing is a delight to read, and just when you think you know it all, a twist may change your mind!"
– Janice Gilbertson, Author of Summer of '58 and The Canyon House

"By the Fright of the Silvery Moon is a delightful read. You will feel right at home in Granger Mansion, along with 'Ned' McNeil, her cat, Penny, and a dog named Ulysses. The fireplace is lit and the coffee is on. This is a mystery that will keep you in suspense until the very end."
– Sharon Mierke, author of The Widow's Walk and the Mabel Wickles cozy mysteries
Books by
Blanche Day Manos
The Ned McNeil Series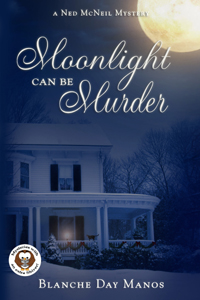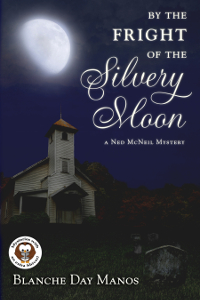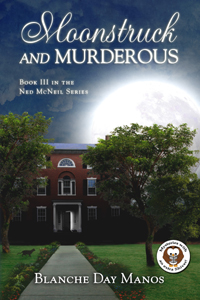 and the Darcy & Flora Cozy Mystery Series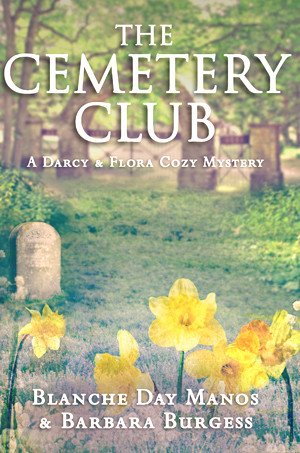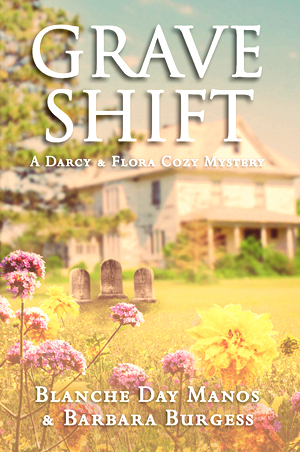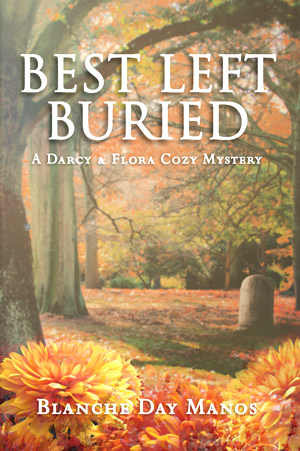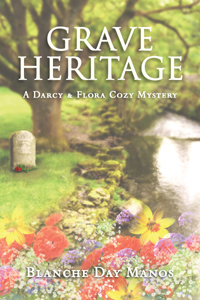 ---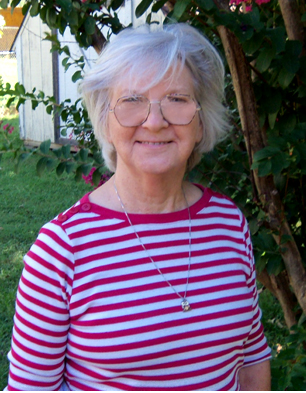 In her previous life, Blanche Day Manos was a kindergarten teacher, part-time writer of feature stories for a newspaper, and writer of stories and poems for children's and Christian magazines. Now, she lives in a bustling Arkansas town near her family. In between writing books, she enjoys painting and playing the piano.
Blanche specializes in clean mysteries that have middle-aged women protagonists with a tendency to become involved in strange and mysterious happenings in their hometowns.
Darcy Campbell, retired newspaper reporter, and her mother Flora Tucker, protagonists, can't stay out of trouble in Levi, Oklahoma. On the surface, this lovely town seems tranquil, filled with law-abiding and peaceful people. As Darcy and Flora discover, more is going on than meets the eye. The Cemetery Club, Grave Shift, Best Left Buried, and Grave Heritage follow these courageous women from one harrowing adventure to another.
The second series, the Ned McNeil Moonlight books, begins with Nettie Elizabeth McNeil returning to her hometown of Ednalee, looking forward to a reunion with her only living relative, her Uncle Javin. The reunion fails to happen and Ned, as her friends call her, discovers that she is involved in a web of lies and mysteries that have their origin in a murder that happened decades ago. Moonlight Can Be Murder indeed. More excitement takes place under a full moon in By the Fright of the Silvery Moon. The third Ned McNeil book, Moonstruck and Murderous, follows Ned and her two childhood friends into the mystery surrounding a 200-year-old house that is lovely to look at but is built around a deadly secret of its own.
Copyright © 2011–2023. Pen-L Publishing. All rights reserved.