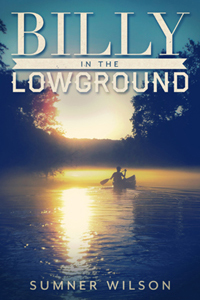 ISBN: 978-1-942428-16-9
196 pages


$13.97 in softcover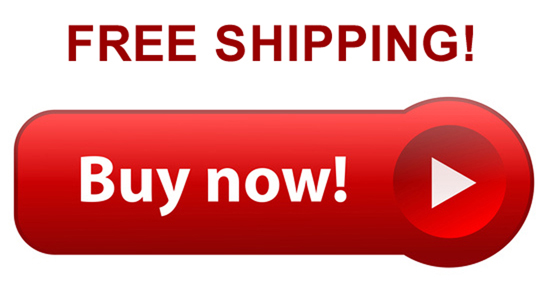 $3.97 in Kindle



Find Sumner at
Facebook.
Billy in the Lowground

by Sumner Wilson
The vast blue sky.
The endless flow of pristine waters.
The days of summer that seem to have no end.

All this belongs to Scotlin Bright as he gallops from one adventure to the next with no thought of tomorrow. Tomorrow is for grown-ups. Today belongs to Scotlin.
Every summer since his eighth birthday, he's run the trot-lines on the Stream River, eaten fried fish, and tried to play his Uncle Roz's fiddle. He never tires of the tales his uncle relates of his time in France during the Great War, although Roz says there was nothing great about the war. It's an idyllic life for Scotlin.
But his happiness is harshly interrupted when Scotlin learns he must soon leave the river to take his place working his father's farm, and worse, face the sorry prospect of going to high school in the fall. Of course he bows up and demands to stay on the river with Uncle Roz. What boy would trade paradise for work and more endless work, year after year? He vows to stay by the river.
Scotlin must learn that life isn't a playground made for his amusement, that fairness isn't part of the growing-up process, and that death is always closer than you think.

Praise for Billy in the Lowground

Summer Wilson has written a Mark Twain tale about a teenage boy and his uncle that sure enough captures growing up a ways back in time when things were a lot simpler but nothing came easy. He will have you thinking being a boy growing up never was no picnic. You will enjoy his humor and his creative skills with a pen. Get a copy—I enjoyed my read of it.
- Dusty Richards, two-time Spur Award winner, author of the Chet Byrnes Ranch Series and the O'Malley Brothers of Texas
In his wonderful novel, Billy in the Lowground, Sumner Wilson snagged me in his opening lines, and narrator Scotlin, an aspiring fisherman, kept me dangling on his pole until the end.
Sumner Wilson is a writer's writer. Why do I say that? If you love metaphor, compelling sentence rhythms, a sensitivity to language, and an author who captures regional vernacular, in this case southern, then you'll understand what I mean.
I could give examples of original comparisons from every page of the book, but here are a couple. On page 10, the narrator says, "The owl across the river carried on with its laughter. Suddenly it broke off in the middle of a laugh, barked loud, and coughed like a hound in a desperate attempt to dislodge a chicken bone lodged deep in its throat." When I read this passage, I not only was placed directly in this scene, but I also could visualize exactly what the narrator was experiencing.
Here is another brilliant moment: "The weight and feel of the power and vitality of a hooked fish thrilled me to the bottoms of my bare feet. A fish fought its imprisonment in a life struggle, which was tragedy in its purest form. The water roiled up in a pale white mist in the special soft pastel light that comes with early morning, the likes of which you never see at any other time during the day. Those jewels of beaded water burst from the taut fishing line like birdshot, with the line itself nearly at the breaking point, during the barefaced heat of battle" (52). Wilson could have been describing the struggles that any of us experience at some point in our lives. We don't have to be a fish caught on some fisherman's hook to know this. But the awareness and intensity that we bring to each moment is what makes the struggle worthwhile.
What I loved most about Wilson's work is the world he reconstitutes. The young people don't have smart phones or computers to distract them. Their pleasures come from direct interaction with nature and each other. Having spent several essential years as a child on a farm, I fully resonated with the environment that Wilson recreates here. All of the values about work, community, life, and death, I learned on the farm. But most young people today have never had this experience. Nor have many adults.
But you can if you read this book. Billy in the Lowground is a novel that not only transcends the current technology traps we're all mired in, but returns us to some of the basic values that define us not only as Americans but also as humans.
- Lily Iona MacKenzie at Lily Iona MacKenzie's Writers Blog

This is a well written book, it is easy to read, and every scene painted a clear picture of unfolding events. It was a joyful read and I would recommend it to anyone who enjoys reading an adventure story with life's lessons woven into them.
- Barry Lawson on Amazon.com

Sumner Wilson reminds the reader of a time when life was slower and rich with time to experience pleasures we rush past today. I enjoyed the chapters on fishing, on cutting and stacking hay, and the descriptions of delicious meals. You will find innocent romance in this book, along with deep friendships, a parent who is a tough disciplinarian, and vivid descriptions of the hard work our ancestors had to do in order to survive on their farms. Plan on taking a pleasant trip back in time when you open Billy in the Lowground.
- JK on Amazon.com

Another great book by Sumner Wilson. Billy in the Lowground, a wonderful visual read. Takes t he reader back to a simple time. Yet it still has you in anticipation of the next page. Enjoyed the story and will be waiting for Sumner Wilson's next read.
- Tina Price on Amazon.com

Billy in the Lowground was a very good book. It told of the time when children helped around the farm. It is about a rich farm boy and a poor farm boy. Very interesting how their lives come together. I think it was a very good book.
- Baker 62 on Amazon.com

I loved reading this book, so relaxing taking me back to my roots. Painful at times reliving some hard memories of life, but fun being a kid again through this book. Just a downright great read.
- Karen Clancy on Amazon.com

This was a great read! Felt like I was in the book right with the characters and couldn't wait to see what happened next. A very well written book.
- Amazon customer on Amazon.com

Wonderfully written. Colorful characters and scenic descriptions bring you into the book. Read in one day.
- Amazon customer on Amazon.com


---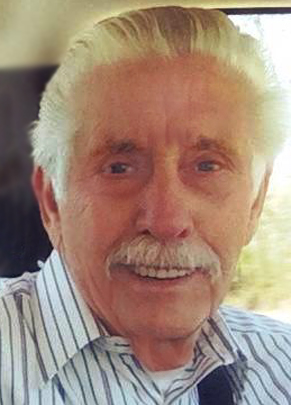 Sumner Wilson is a retired railroad trainman, switchman, and brakeman. He took up writing in motel rooms to bedevil time while waiting to "get out" on homebound trips. He is the author of the novel The Hellbringer.
Wilson's short stories have appeared in Cappers, published in Big Muddy, a journal of Southeast Missouri State University and he's sold two dozen stories to Sterling/Mcfadden Publishing, Inc. He has been published multiple times in Frontier Tales, an online magazine of the Old West. He and his wife reside on the Gasconade River in the Missouri Ozarks, where many of his stories take place.