When you get struck by lightning before you're even born, things can only get worse—or that's what everyone believes. Poor Glenna is a pretty girl but her brain has been short-circuited. She hardly ever talks. When she does, its mostly to people no one else can see.
She calls them Shiners.
All his life, people on the reservation feared Danny Riley because they thought he had magical powers. It took an African American dwarf with a pistol to bring out the truth.
The Changelings altered society in ways people couldn't imagine. Then, it seemed they left — except for Dis, a young woman hunted by an unkillable assassin.
Ella pays an ill-fated visit to a Cherokee shaman, causing her father and boyfriend to fall victim to a curse. To free them, will she join forces with a mysterious shopkeeper whose plan may carry a deadly price?
How can a prison chaplain avoid being murdered while he's busy making love to a condemned man's daughter and still not get caught up in an escape conspiracy?
The fire-breathing monster towered over him, watching, waiting for the opportune moment to strike. To kill. To steal his soul. Bethany Ann had warned him, but he hadn't believed her. Well, he damned sure believed now — except now was too late.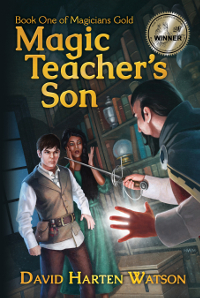 When sixteen-year-old Pran sneaks out of his house one night to join other teens experimenting with sorcery, it sets into motion a chain of events that lead to betrayal, an attempt on his life, first love, friendship with a most unusual spy, treason, and the imminent conquest of his kingdom.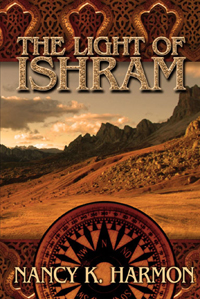 The Thousand Years War has blasted the known worlds of man, elves, trolls and other magical beings asunder. The mysterious Light of Ishram must be rescued from the black witch, Urania Braith, before it's destroyed and plunges eternity into chaos.
Sarah Bible is in finals when her mother, Marie, is kidnapped by a crazy Choctaw psychiatrist. Sarah's allies are a schizophrenic, a cemetery caretaker, and mom's renegade Apache ex-con boyfriend. To rescue her mother, she must break one man out of a mental hospital and another out of prison. Then comes the hard part.