Water and love are the sources of life, but what happens when the wells run dry? Enthralled by a charismatic corporate lawyer, college student Tulah finds herself entangled in a water-rights conspiracy. But soon the water source for her family's winery in Texas is in grave jeopardy.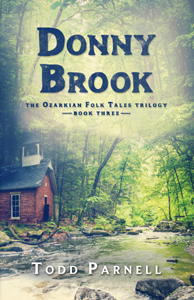 Who knows what lurks in the deep, dark corners of the Ozarks? Brutal murders, environmental disasters, corruption, and threats to their beloved and pristine Skunk Creek arise and upend the bucolic lives of the Hardlyvillains. How can they prevail?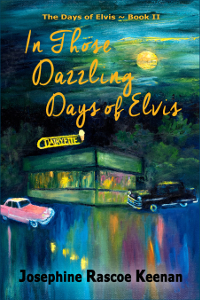 A secret rules her life. In the days when Elvis Presley dazzled the nation, his "good luck charm," Julie Morgan, makes a serious mistake in a bungled attempt to cope with her broken home and bolster her self-esteem. Can you ever hide from the truth?
The Staton Slaughter is one of the saddest true-crime events of the 1980s, told by the best-selling author of Blind Rage. Closing Time is the stunning story of good and evil colliding in the most tragic of ways.
A companion to the life-changing devotional. To the thousands of men and women who suffer from compulsive overeating they can't control . . .
THERE IS HOPE!
When you get struck by lightning before you're even born, things can only get worse—or that's what everyone believes. Poor Glenna is a pretty girl but her brain has been short-circuited. She hardly ever talks. When she does, its mostly to people no one else can see.
She calls them Shiners.
Ned McNeil is haunted by a nightmare that wakes her in the middle of the night, leaving her gasping for breath. A dog—or is it a wolf?—howling in her yard under the brilliant autumn moon sends chills down her spine. Get ready for a page turner; a cozy mystery with an extra shiver that just may keep you up at night, even when the moon isn't full!